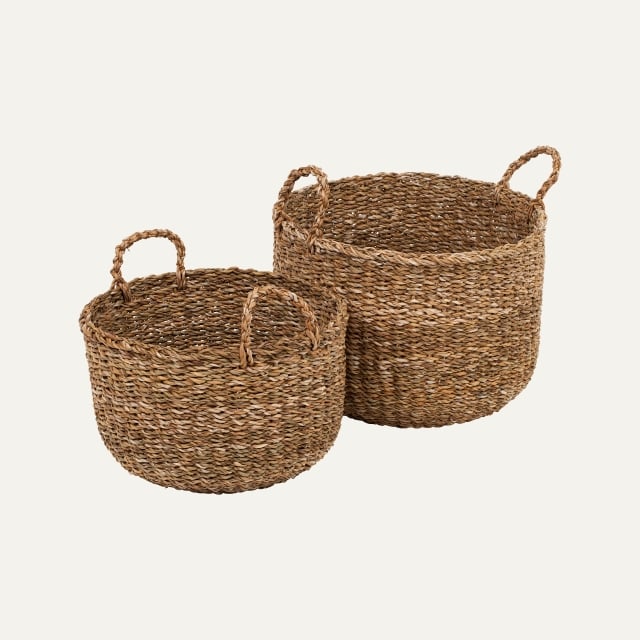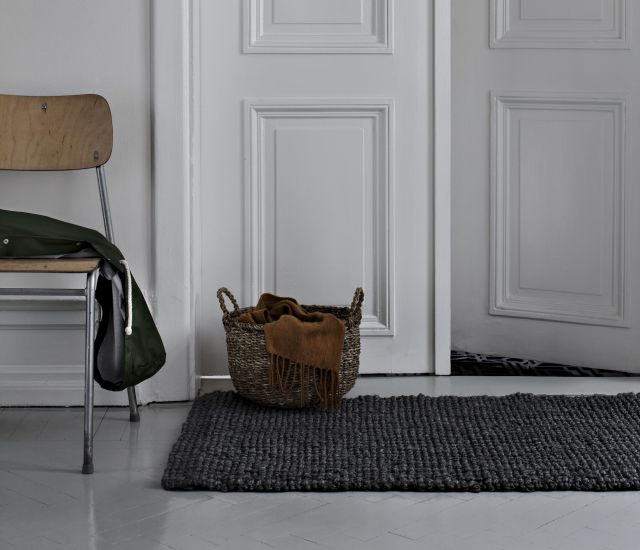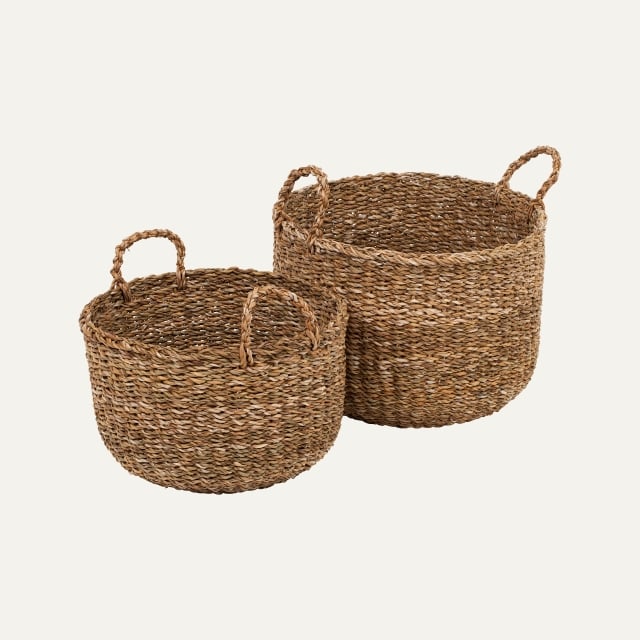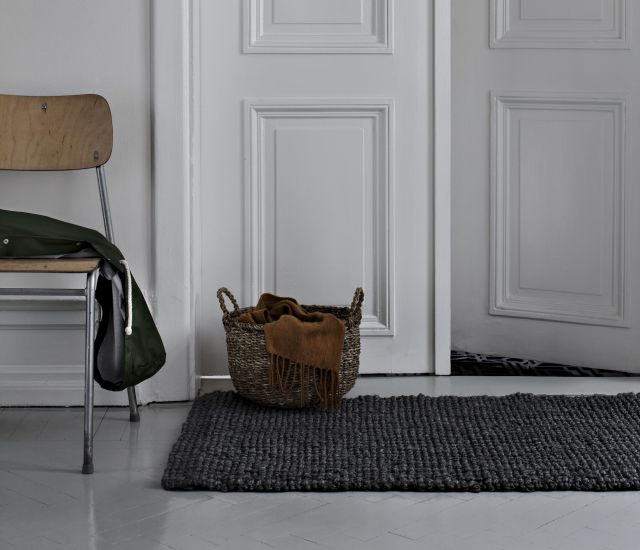 Item no.: 45519
Basket round Esther natural S/2
Round basket Esther, made of seagrass S/2
Basket for storage or potted plant. Without a framework, this will be a softer basket that is perfectly imperfect.
Find shop
Are you a retailer? Login to buy
100% seagrass
ø30 x 22   ø40 x 30cm
Handmade in Bangladesh
For indoor use
Seaweed is a fast-growing material and is the collective name for a type of flowering plant that lives in water and often grows on the shoreline and along river banks.
Wipe clean with a damp cloth or vacuum cleaner.
Seaweed is a natural and fast-growing material that has been used for braided products since ancient times. It is sustainable for both the home and nature.