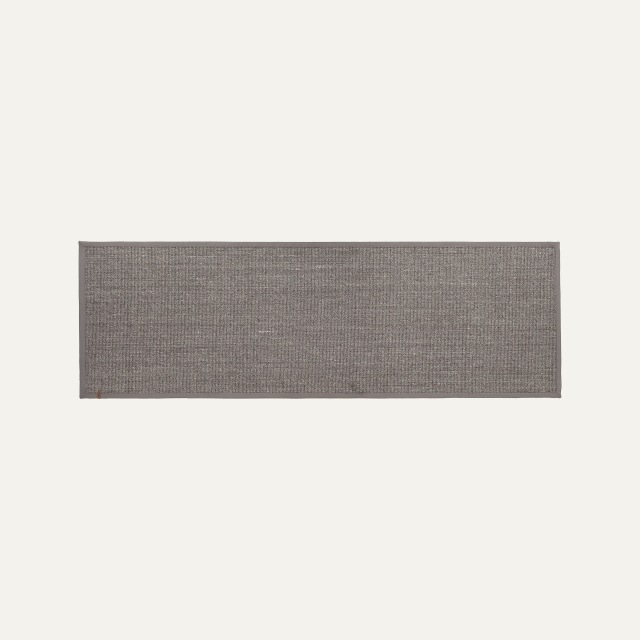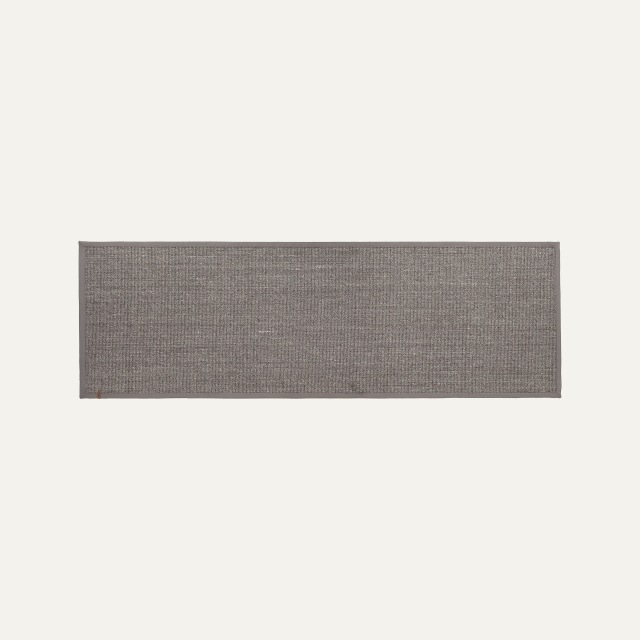 Item no.: 37949b
Rug Jenny grey w border 80x250cm
Grey mixed long rug Jenny with grey border, made of sisal
Durable machine-woven walking mat made of sisal. In order for the carpet to lie nicely on the floor, the underside is coated with natural latex.
Find shop
Are you a retailer? Login to buy
100% sisal. Natural latex
80 x 250 x h0,8cm
Machine woven in India
For indoor use
Sisalplantan är en tålig växt som trivs i varma och torra områden där andra grödor har svårt att trivas. Sisalfibrerna är ungefär en meter långa och är elfenbensfärgade, glänsande och extremt starka.
Dammsug eller skakas. Fläckar torkas omedelbart med fuktig trasa. Kan inte blötläggas
Användning av sisal är fördelaktigt ur miljösynpunkt eftersom sisal absorberar mer koldioxid än den producerar. Det är också ett av världens starkaste naturfiber.