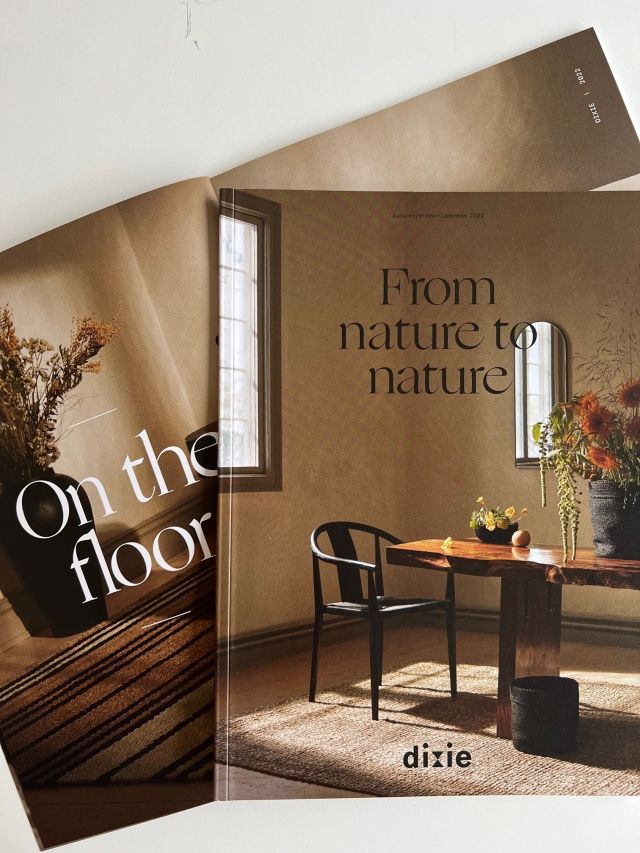 Our contribution
As before, a collection in a timeless and durable design made of sustainable materials you will cherish forever. Simplicity in its most honest form, made for you and the next generation. Long live life and the satisfaction of making conscious choices for our future.
It's a humble gift, from nature to nature.
The beautiful pictures in this autumn season catalog has been photographed in a very special and inspiring place with carefully selected materials and Scandinavian design present all around, enjoy!
You can read more about all our products and different materials here at our website.
As a retailer you are always welcome to login in and place your order in our webshop. If you are a consumer you are welcome to visit our retailer list with shops selling Dixie products.
If you have any questions don't hesitate to contact us.
Read the foldable version online
download catalog (pdf)