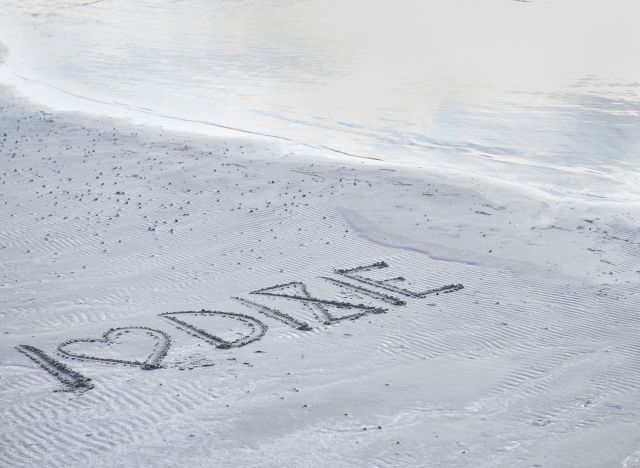 Sustainability
Caring about the environment and the people
At Dixie, we work consciously and long- term with sustainability.
We manufacture our products in places where the material is abundant, in factories with decent working conditions. With respect for the natural craft, we protect both people and the environment, with the aim of Agenda 2030.
This means that we produce products of good quality from well-thought-out and safe production. For us, it is a matter of course that products from Dixie should be good for people and good for nature. We always strive to work closely with our suppliers and follow up on how they work with their working conditions and their working environment.
We manufacture our products where the material is in abundance, by proud and skilled craftsmen who know how to handle the material. And not least choose to cooperate with us. Equally important is that they are respected and have a good time at work. It means a lot to us and hopefully also to you who buy our products.
That is why we have been members of Amfori BSCI for some time now, a global initiative for social responsibility for suppliers in cultivation and production. We get to take part in all the inspections that are done by the members globally and we can both follow and influence that there are actually decent working conditions in the factories that manufacture our products.
read more about amfori
What sustainability means to us
Timeless design
Good quality
Carefully selected materials
Well-thought-out production
Climate awareness
Long-term relationships
Constant progress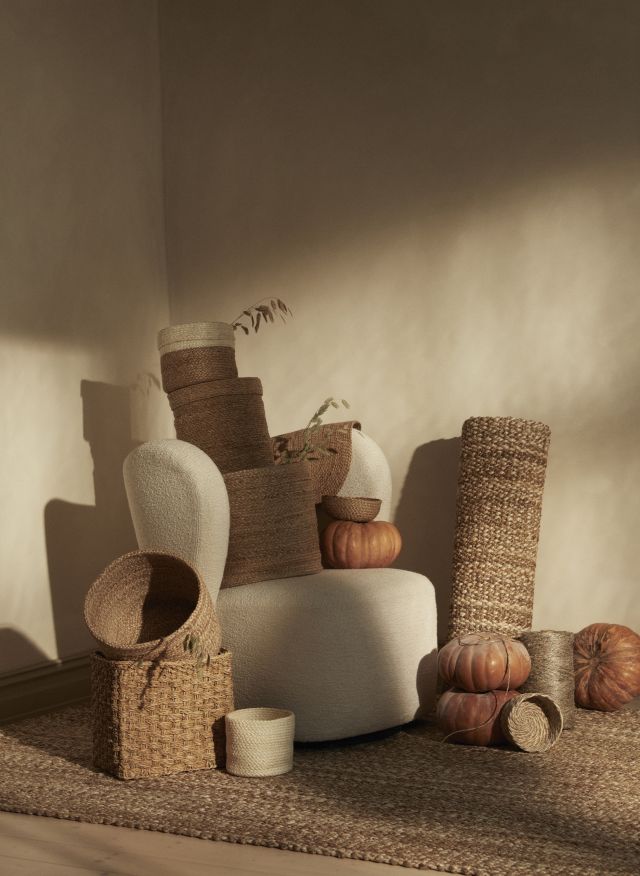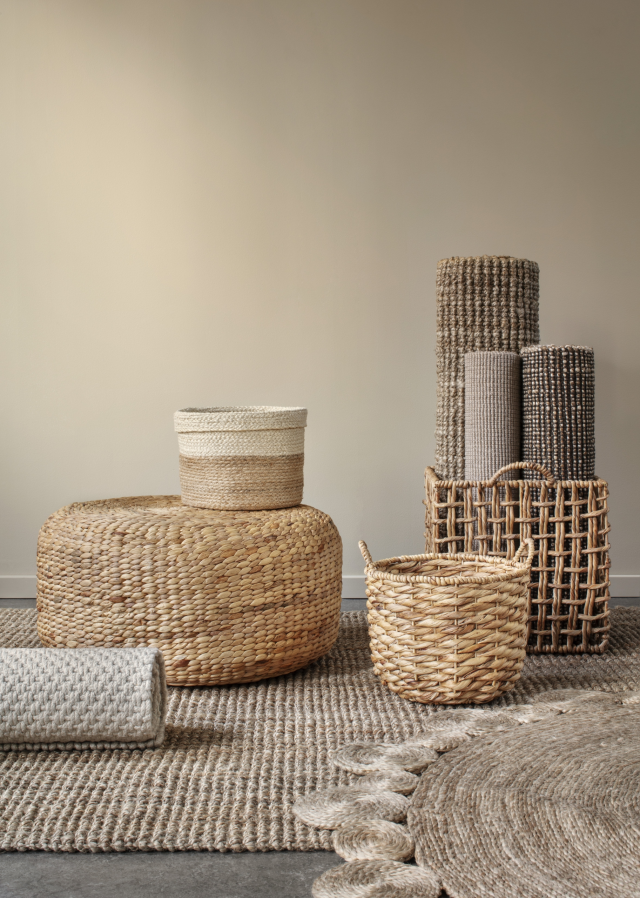 Long-term progress
We work consciously and in the long term with an ambition to offer sustainable interior design – sustainable from multiple perspectives. It means, for example, that we always strive to produce good quality products in carefully selected raw materials, created in a well thought out and assured production chain with careful manufacturing methods.
Products that last for use in your home for a long time, while making as little impact as possible in the environment, and with genuine care about the people involved in the process. It simply should be good for us humans and good for nature.
This work doesn't have an end date. Every day, week, month, and year new research, knowledge and insights emerges, which provide the basis for positive progress in various areas of our industry and we follow this development.
Quality
Achieving high quality requires a painstaking process and is created on the basis that we as producers make high demands, but at the same time provide the best conditions for our suppliers to make it possible. It is a process where each thing must take its time.
It's about working with every step in the value chain, all the way from the choice of material, to how, for example the stalk, grass or fiber gets time to be prepared through a patient drying process instead of a rapid handling. It's about how the selection of harvest batches and bales are made, to the local craftsmen who create the products by hand have good working conditions and terms. Again, this always has its starting point in caring for both the environment and people.
Choice of material – a perfect combination of timeless design and function.
We choose the materials for our products with great care. One aspect of the choice is our aim to use materials that make as little imprint on the environment as possible. In addition, it also needs to be durable, strong, flexible and of good quality to ensure that the products have the longest life possible. And of course, appearance is an important factor in creating beautiful products that you want to own and use for a long time. The material should simply withstand the use the product is intended for, for as long as possible.
learn more about our sustainable materials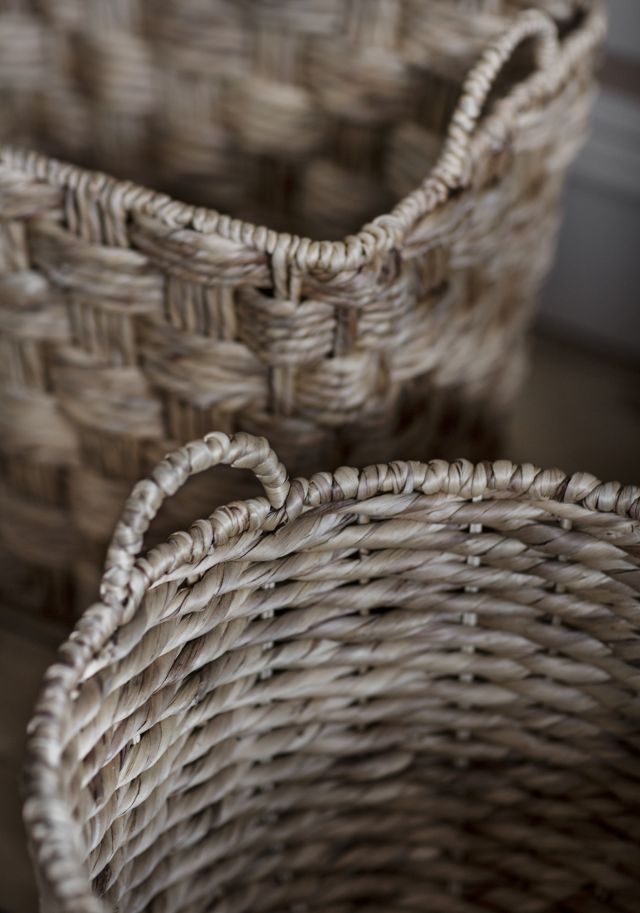 Production & follow-up
For many years, we have formed warm and strong ties withcarefully selected manufacturers who know that we place highdemands on materials, manufacturing methods and working-conditions. We have great confidence in them and continously follow up their work.
Made by hand
When something is made by hand by a proud and skilled craftsman, you know that there's knowledge, care and consideration behind each product – where every step must be allowed to take its time. Traditional local craftmethods for braiding baskets and weaving rugs and table tops are handed down from generation to generation.
Practicing to achieve the required skill, gives results. Beautiful and unique products are produced in a sustainable way and at a high quality – products that can be loved for a long time.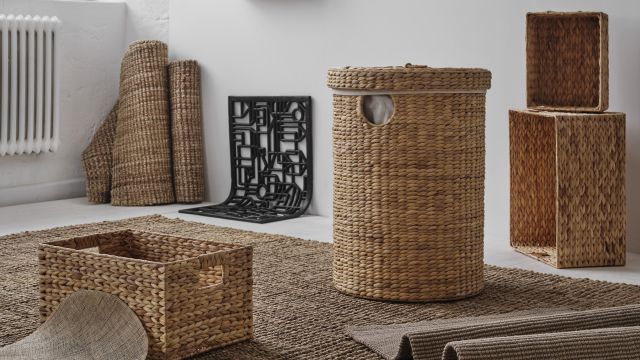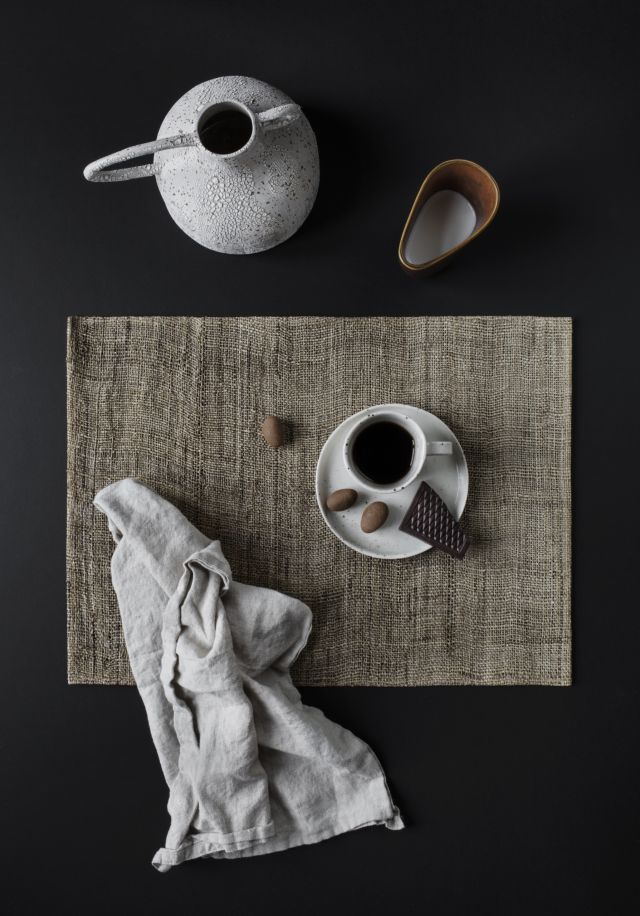 Tested according to REACH
All our products are tested according to Reach. Reach is a European Union regulation that has been developed to strengthen the protection of human health and the environment against the risks that can be posed by chemicals. Here you can read more about the REACH regulation and what it means. We also constantly stay updated on new directives and changes in the field from the Swedish Chemicals Agency.
The global goals for sustainable development
Our goal is, in contrast to fast-moving trends and mass consumption, to create products that last overtime – both in quality, but also in style and appearance. We strive to work in line with the Global Goals for Sustainable Development, which are part of Agenda 2030 that was adopted by the UN General Assembly in 2015.
Care of people – Code of Conduct
Following international conventions and agreements is an obvious part of our concern for the environment and people. Like many Swedish companies, we have a code of conduct to which our suppliers must relate. A code of conduct is guidelines on how companies and organizations should conduct their business in an ethically, socially or environmentally correct manner.
Our Code of Conduct imposes requirements on working conditions, including prohibition of child labor and isbased on the UN Universal Declaration of Human Rights, the UN Convention on the Rights of the Child andthe UN Convention on Corruption.
Learn more about our code of conduct