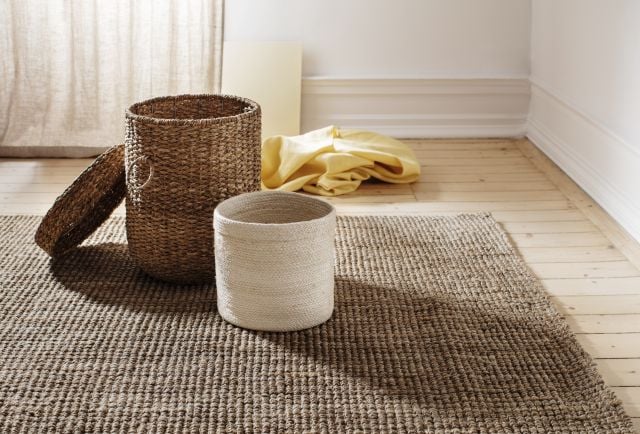 Collection
Julia
collection
Julia – our most popular, classic, soft and sustainable jute rugs.
Timeless doormats and rugs hand-woven in southern India from durable jute yarn have become Dixie's hallmark. Products that last over time and protect both people and the environment. The Julia rug is our very first doormat that we started selling more than 20 years ago. Therefore, it is also part of the collection that we have chosen to call Dixie Classics.
more about dixie classics
Today, the Julia doormat is available in a number of base colors in most sizes, and every season we offer some well-chosen colors that match nicely with the rest of the range. The back of our doormats is for practical reasons coated with natural latex for a non-slip effect.
discover the material jute