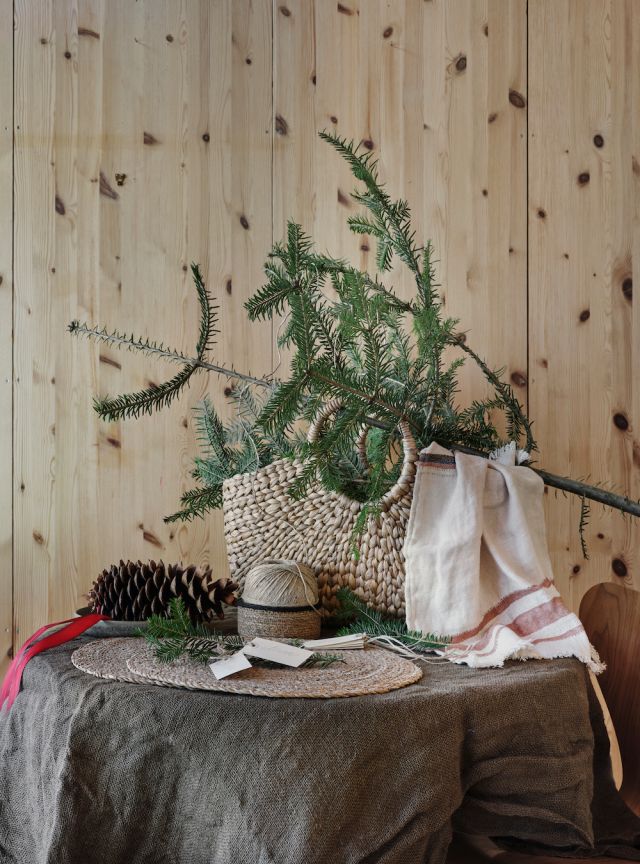 Inspiration
Christmas
table setting
Inspiration for your Christmas table setting
– clean & natural
We want to encourage using things over and over again – regardless of season or occasion. In short – highlighting the unique expressions of different seasons, with simple means in a sustainable and inspiring way.
Inspiration for your Christmas table setting
Placemats
The Christmas season's classic red and green shades and greenery are exceptionally beautiful, paired with neutrally colored placemats.
flower decorations in natural baskets
Don't worry about the sparse growth in nature this season – spruce twigs or other wintergreen twigs in baskets create a lively feeling! The classic red poinsettia flower, different coloured Amaryllises or Hyacinths in natural jute baskets or seagrass baskets are lovely combinations!
Beautiful paper labels tied to the base of a high drinking glass or the twig of a red apple with a hemp string, can act as a beautiful table placement card and decoration in one.
Natural inspiration
Do you want more? Tie red silk ribbons in spruce twigs and place together with large beautiful pine cones and – voilá – you have a beautiful centerpiece that brings a Christmas feel to any table setting! The possibilities for variation are endless!