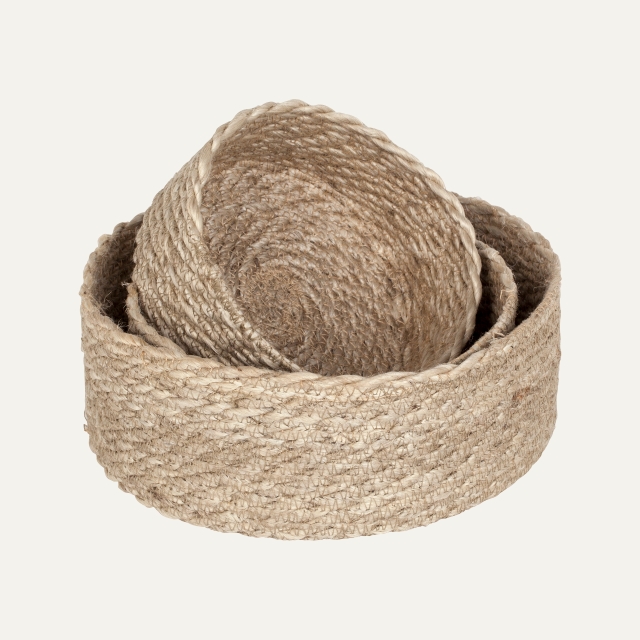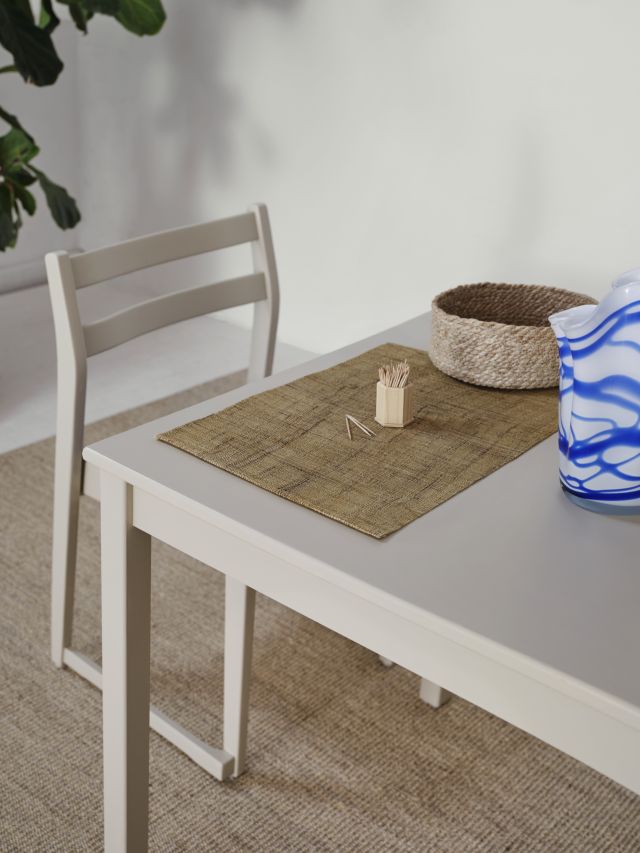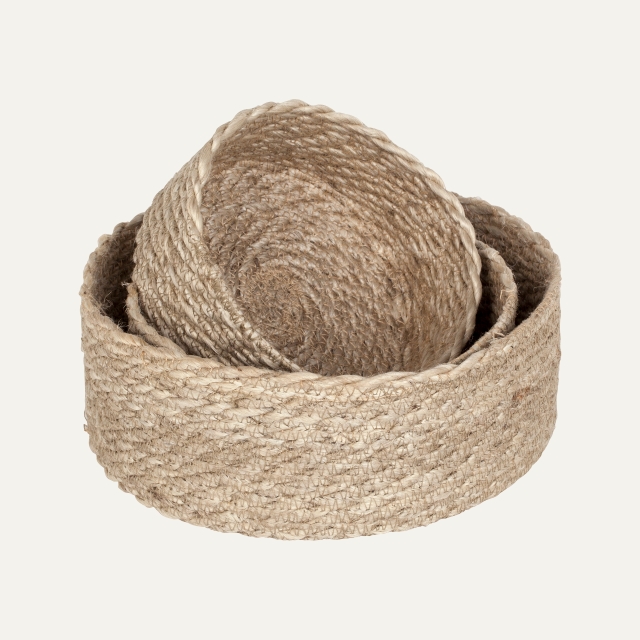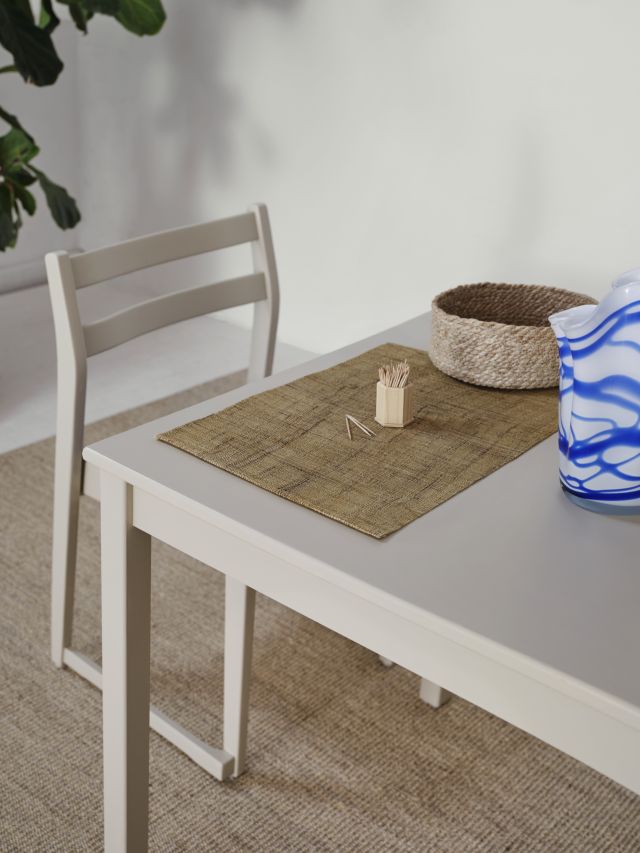 Item no.: 45550
Bread basket twist Elin nat.grey S/3
Natural gray bread basket S/3 Elin, made of jute
Bread basket in different sizes, for bread and cookies. Or any other little gadget that needs beautiful storage.
Find shop
Would you like to sell our products? Become a retailer
100% jute
ø16 x 7   ø20 x 9   ø24 x 11cm
Handmade in Bangladesh
For indoor use
The originally rough jute fiber is processed into a soft smooth fiber that is well suited to use as a thread for this handmade basket.
Wipe clean with a damp cloth or vacuum cleaner.
Jute is a completely rain-produced crop with very little need for fertilizer or pesticide. With new preparation methods, you can produce a soft, durable yarn with a beautiful luster.