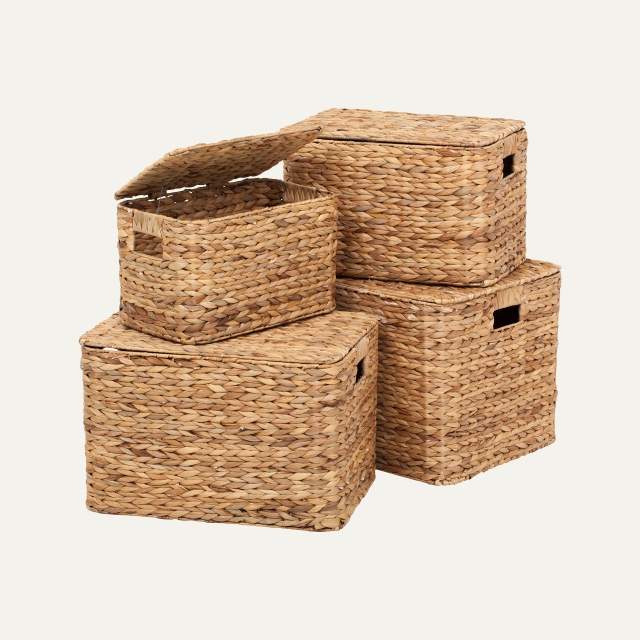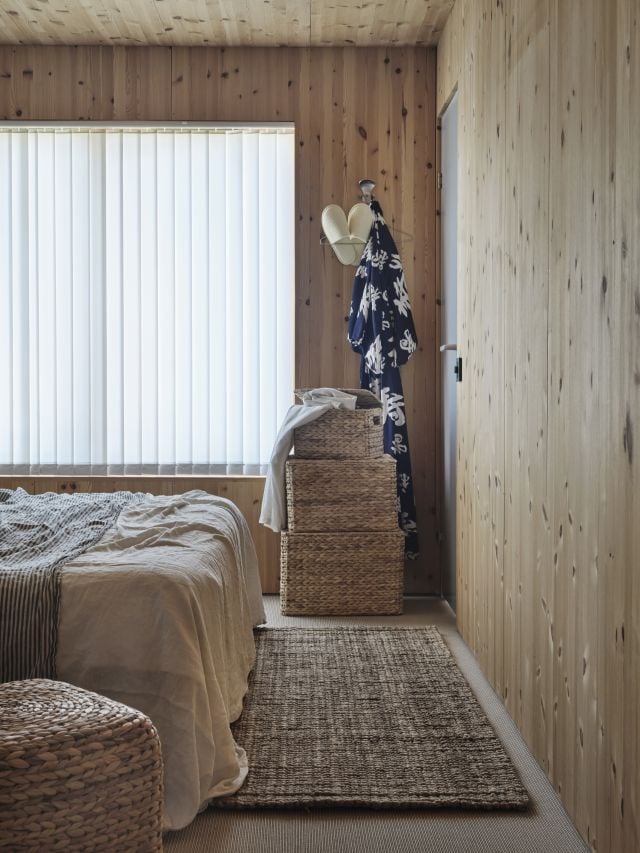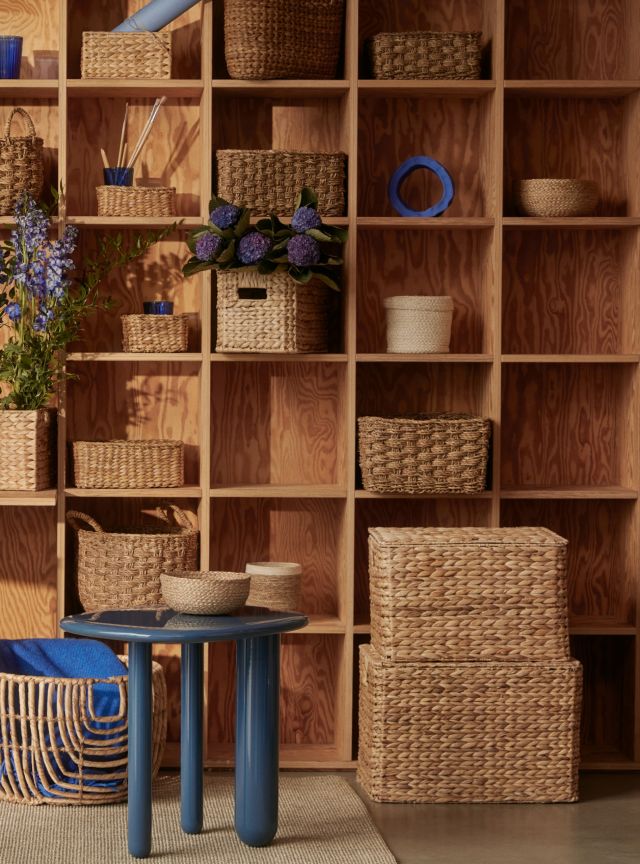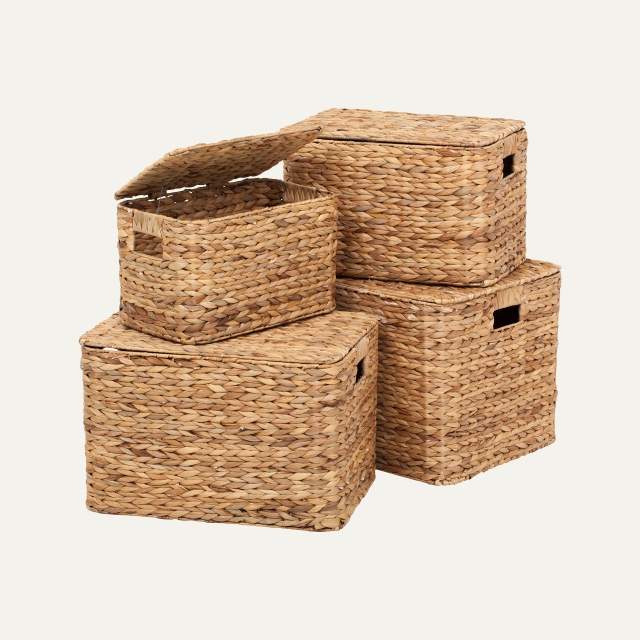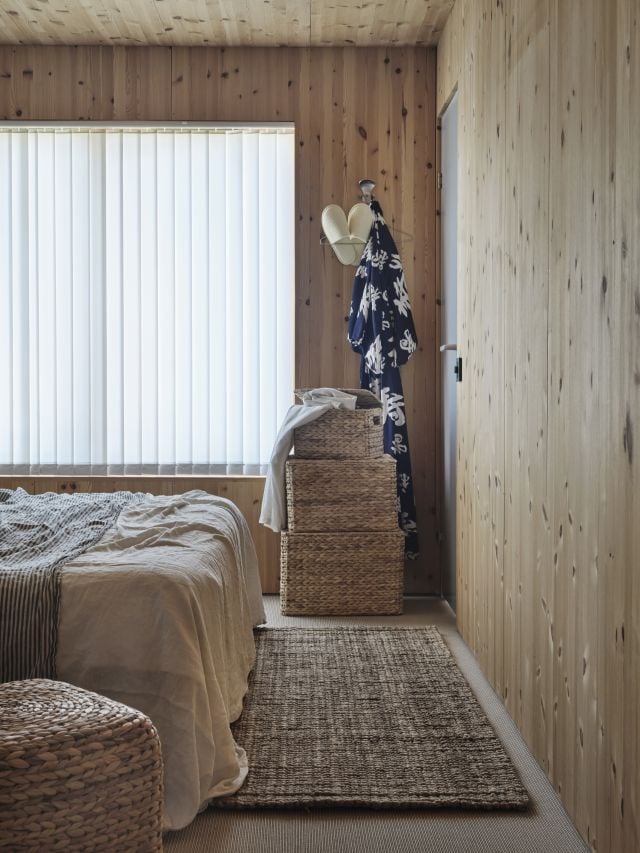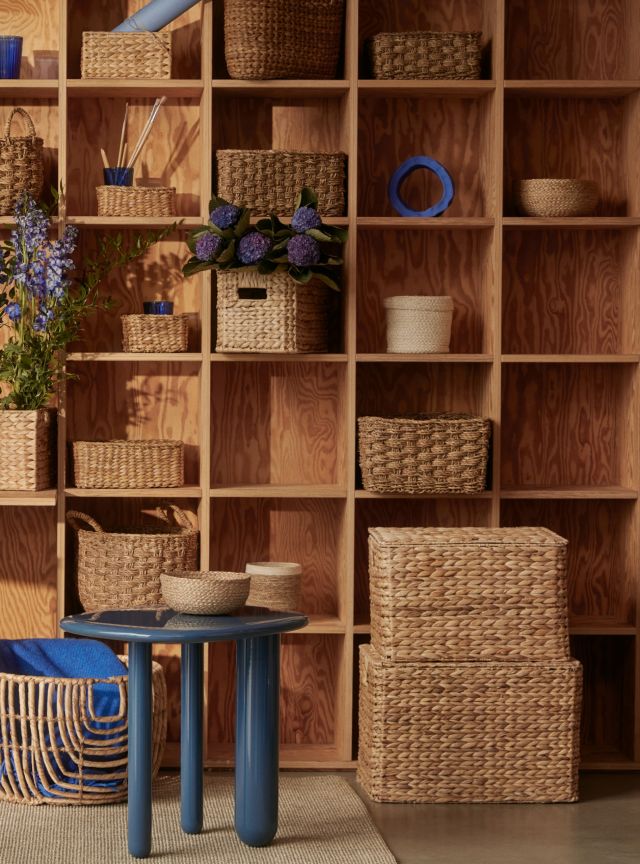 Item no.: 45118
Trunk w.lid Lily natural S/4
Trunk with lid set of 4 Lily, made of water hyacinth
Hand-braided practical storage with lid. Keep your things in order in this nice trunk. Braided around steel frame for best durability.
Find shop
Would you like to sell our products? Become a retailer
100% water hyacinth with steel frame
35 x 22 x 22cm   40 x 27 x 26cm   45 x 32 x 30cm  50 x 37 x 34cm
Hand braided in Vietnam
For indoor use
A free-flowing perennial aquatic plant and with its wide, thick, glossy, oval-shaped leaves, the water hyacinth can reach up to 1 meter above the water surface.
Wipe clean with a damp cloth or vacuum cleaner.
The water hyacinth is an invasive weed that grows freely and has a suffocating effect on large river areas with fresh water. By cleaning and using the material to weave baskets, we contribute to counteracting the overgrowth of watercourses in Vietnam.