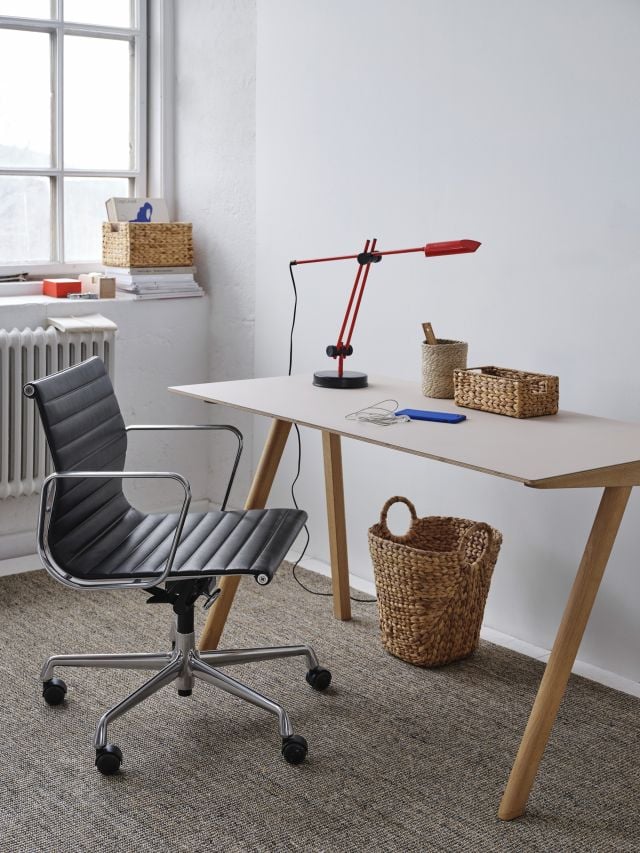 Inspiration
The home
office
The perfect home office
– maximize your creativity & efficiency when working from home
We believe that working from home will continue to be relevant to many going forward, and having a home office that is both functional and that you enjoy will increase your creativity and efficiency.
However, an office at home should also create the conditions for a good balance between work and free time. So how do you create a workspace that lives up to all this, while being inspiring at the same time?
Join us and we will share interior design tips and things to think about to succeed.
Create a dedicated workplace
– where you can thrive!
It should be easy and convenient to work from home. Give yourself the means to succeed by determining a fixed place where you can work every day. Sure, it can be nice to work sitting on the couch or in bed from time to time, but in the long run you'll benefit from creating a permanent place. It'll make it easier both to ensure a good sitting position, and good ergonomics, as well as to organize your things and to get a jump start in the morning.
This doesn't mean that you require a separate office space, you can create peace of mind and structure in a very small space e.g. through a fold-down worktop or at the dining table. The most important thing is that you can work undisturbed, leave when you need to take a break and be able to easily put your things away when the working day. It'll help you relax!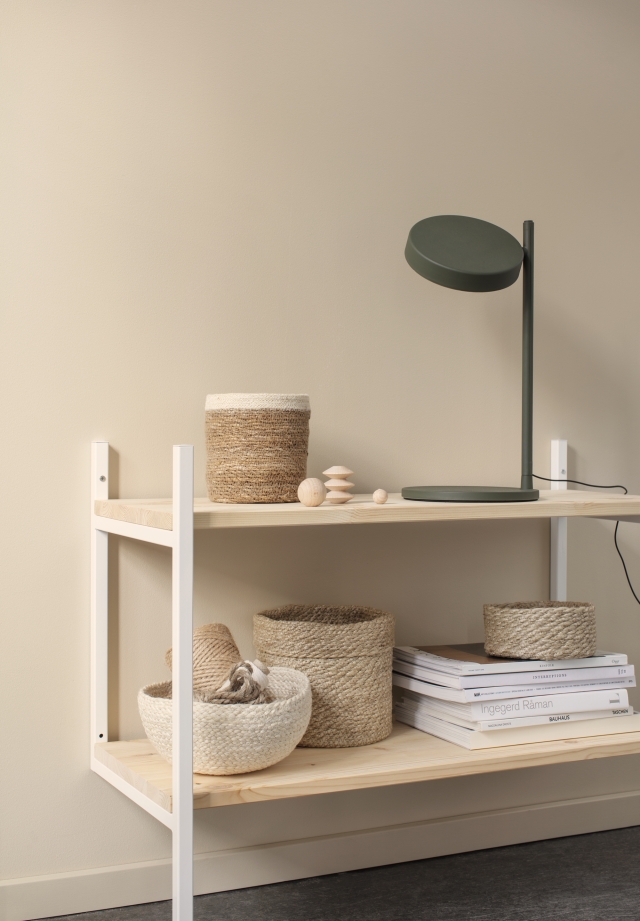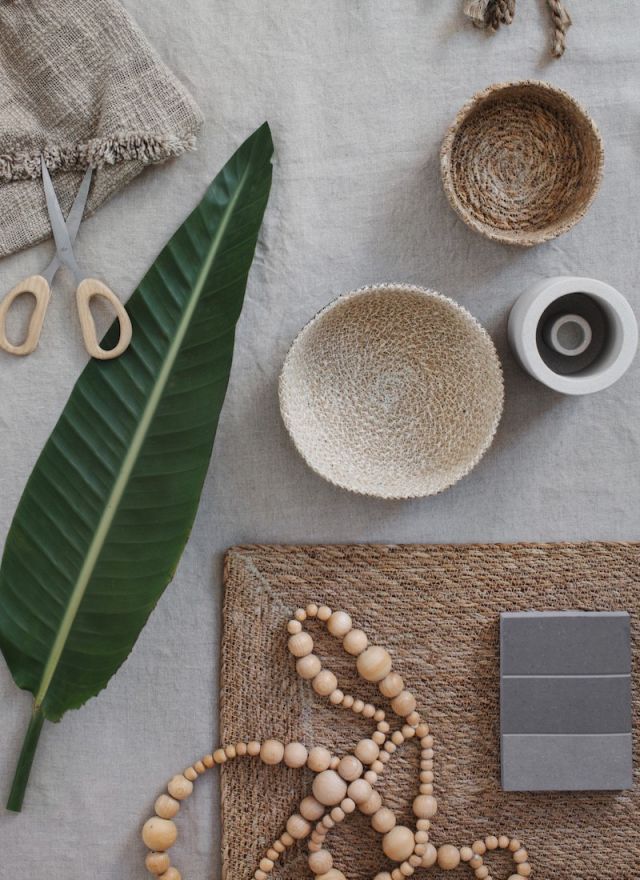 Office storage – organize more!

Regardless if you have a permanently furnished office space or sit at the kitchen table when you work, storage and organization of all your work stuff is important. Smart storage for everything work-related such as paper, pencils and and other accessories saves time and creates more space to focus on the tasks. You can easily find what you need and have it close at hand.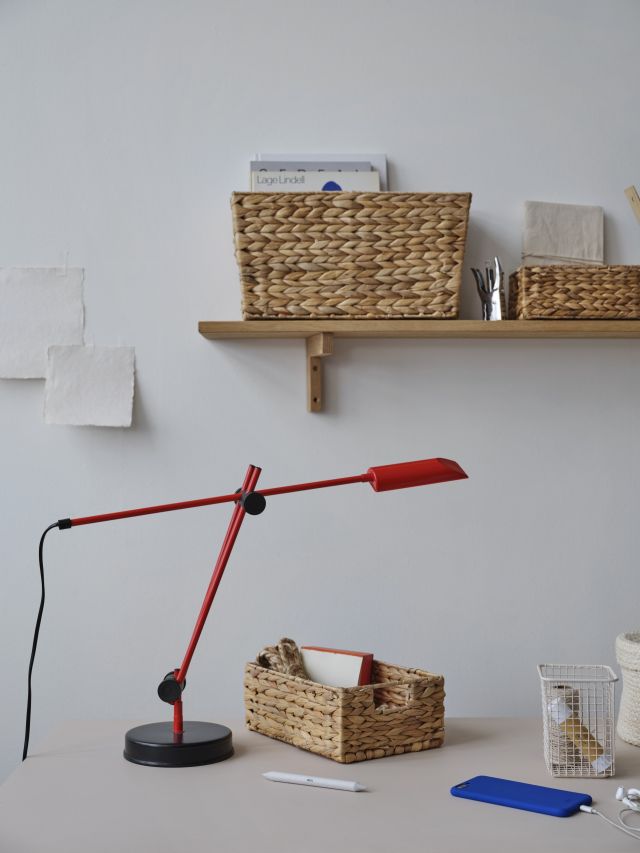 ​​Storage baskets, magazine baskets & waste paper baskets
– made of water hyacinth, jute & seagrass
Our storage baskets in timeless, natural materials such as jute, seagrass and water hyacinth are available in a wide range of shapes and sizes, both with and without lid and offers you all you need to organize and structure your stuff.
They create structure and blend in nicely with other interior decoration items, leaving room for your personal expression. In fact they're an interior decoration detail in themselves! Choose a material for all your storage baskets in different shapes, sizes and colors, or why not create a dynamic feeling by mixing several of our different natural materials?
Our stable storage baskets in water hyacinth facilitate e.g. to be able to quickly stow away your laptop, cables and everything else work-related at the end of the work day.
One basket, many possibilities
A beautiful round handmade basket of water hyacinth is perfect as a waste paper basket in the office, but is just as nice to use for storage of e.g. gloves and hats in the hallway, as a flowerpot or for storing magazines in the living room.
The same goes for our beautiful log basket in braided water hyacinth – just as good for magazines and newspapers in the office or the living room! Whichever basket you choose for your home office, you can be sure that you have invested in a product that can be used for many purposes for a long time to come.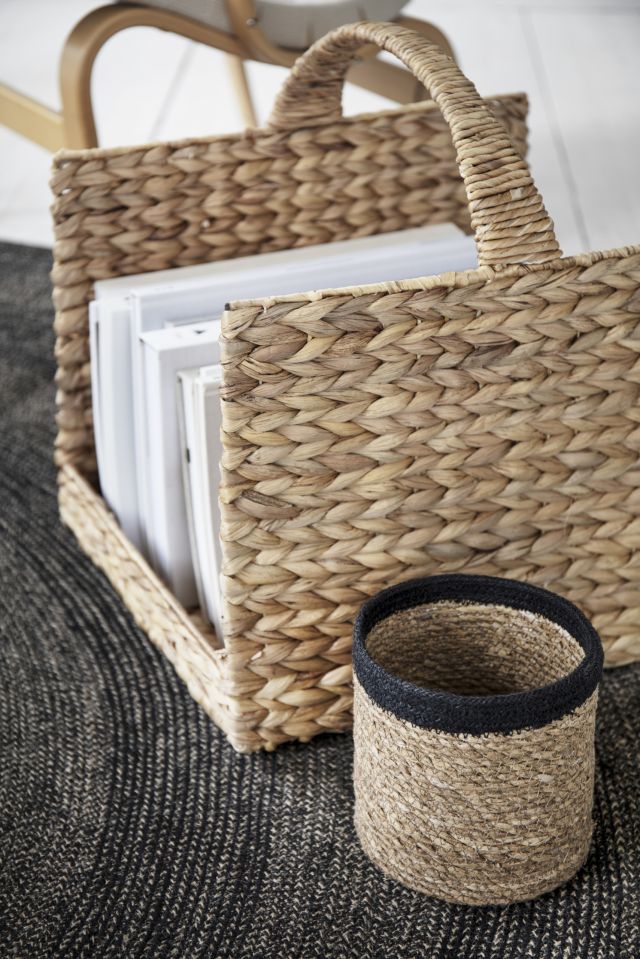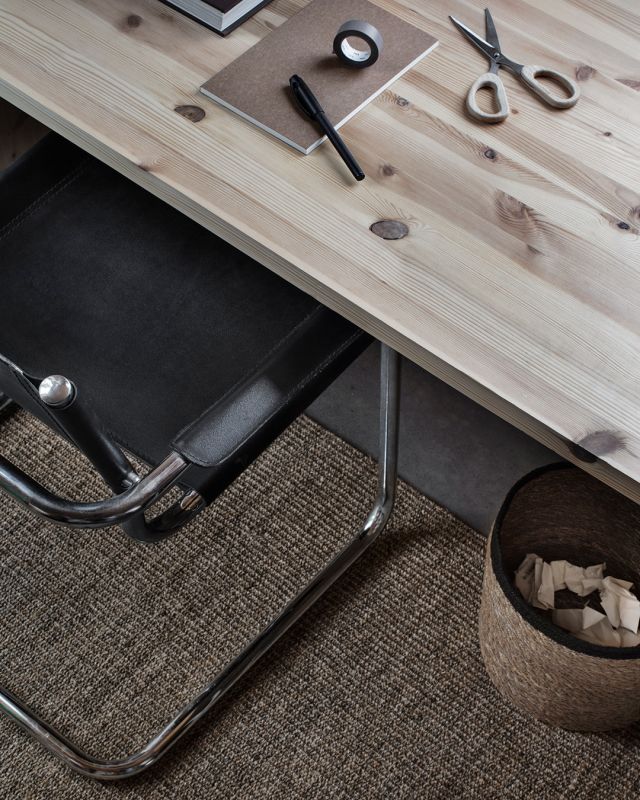 Find the perfect office rug
Few things are better at creating a cozy and inviting feeling in a room than the rug you choose for your floor. The home office is no exception to this, of course. In addition, a rug both warms your feet, and works as a sound absorber – both things equally as important for a good working environment! An even surface on your rug makes it easier to pull your office chair in and out, and to sit up straight.
Make sure that the office rug is large enough so that the legs of the chair don't get stuck on the edge when getting up or down. Maybe you have a really good office chair on wheels? Then a rug with a smooth and even surface is extra important to be able to move across the floor.
Our larger sisal rugs are fantastic for any office space, with their very durable and even surface, letting the office chair easily slide across the floor. Our large sisal mats also have a latex backing, making it extra stable and staying in place.
Our sisal rugs are available in three beautiful shades that accentuates and give a cozy ambiance and at the same time blends in. How about the light shade called "Marble", or "Natural" with natural-colored and darker elements or the beautifully sober "Grey"?
our sisal rugs