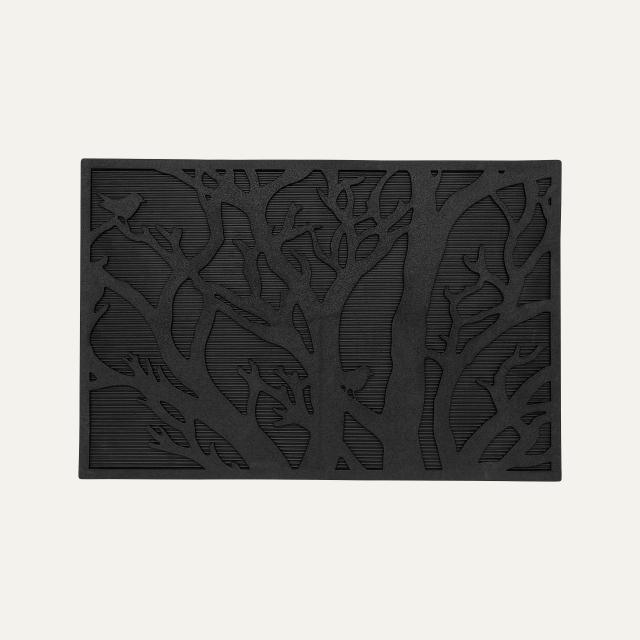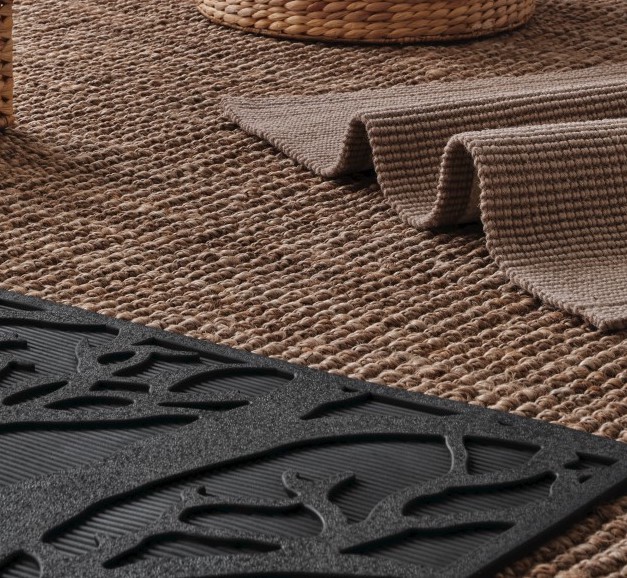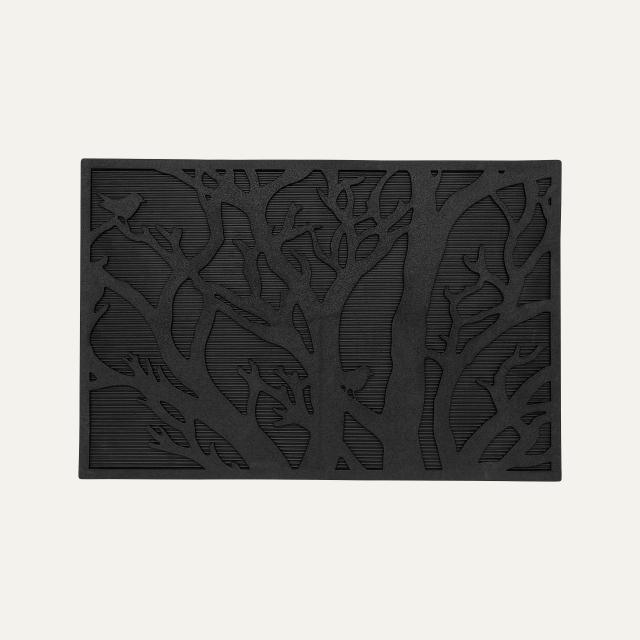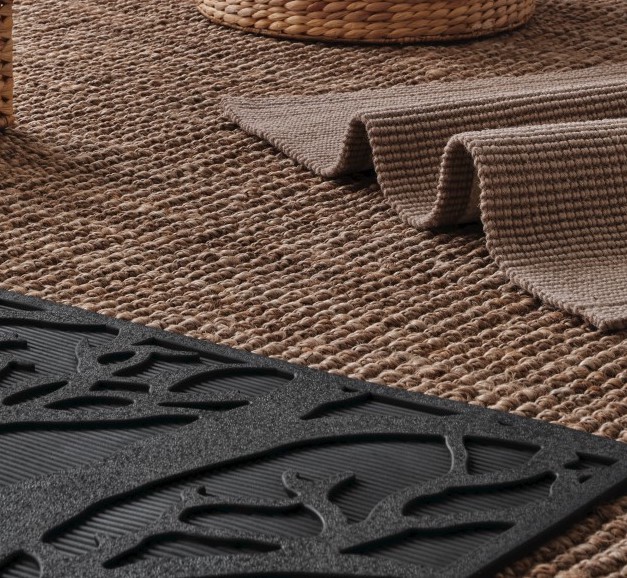 Natural rubber (latex) which to some extent contains recycled rubber for the best quality.
Vacuum or rinse with water.
You empty the rubber tree by cutting diagonal notches around the trunk. The saw or latex liquid is collected in a bowl that is transported to a raw rubber factory where acetic acid is added to make the rubber solidify, then a number of different treatments take place before there are, for example, doormats.