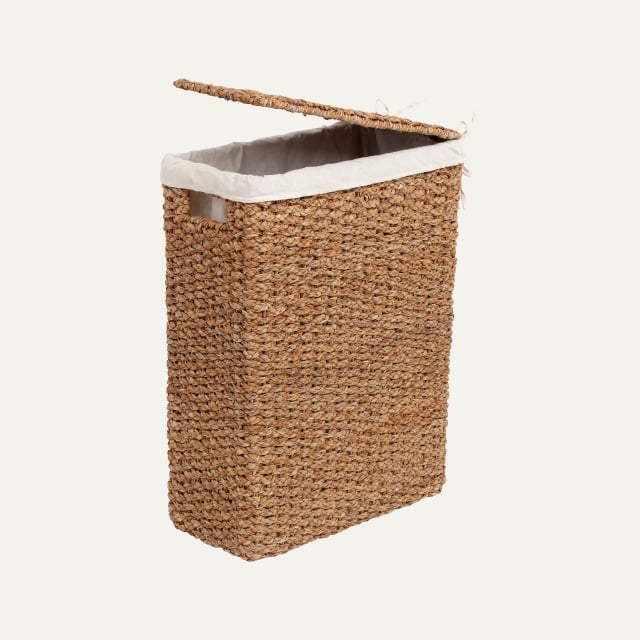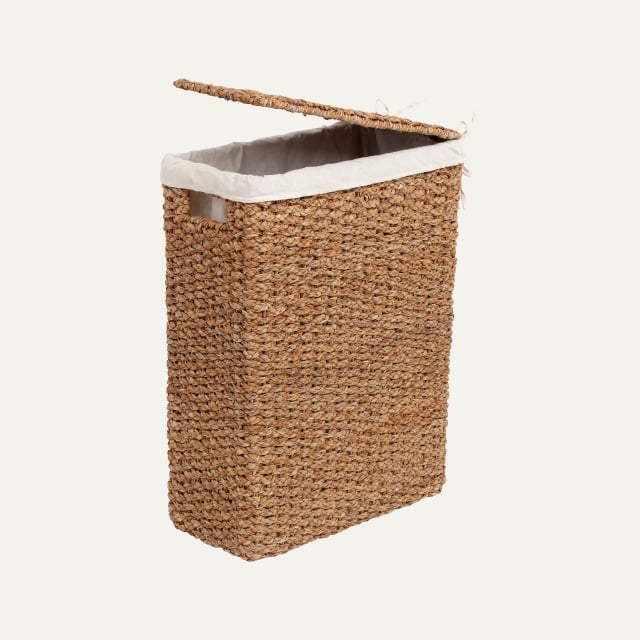 Item no.: 45562
Laundry basket slim Esther natural
Rectangular laundry basket Esther, made of seagrass
Hand-braided laundry basket with cotton bag. Perfect if you have a little less space or if you prefer more baskets to sort your laundry. Braided around steel frame for best durability.
Find shop
Would you like to sell our products? Become a retailer
Seaweed is a fast-growing material and is the collective name for a type of flowering plant that lives in water and often grows on the shoreline and along river banks.
Wipe clean with a damp cloth or vacuum cleaner.
Seaweed is a natural and fast-growing material that has been used for braided products since ancient times. It is sustainable for both the home and nature.