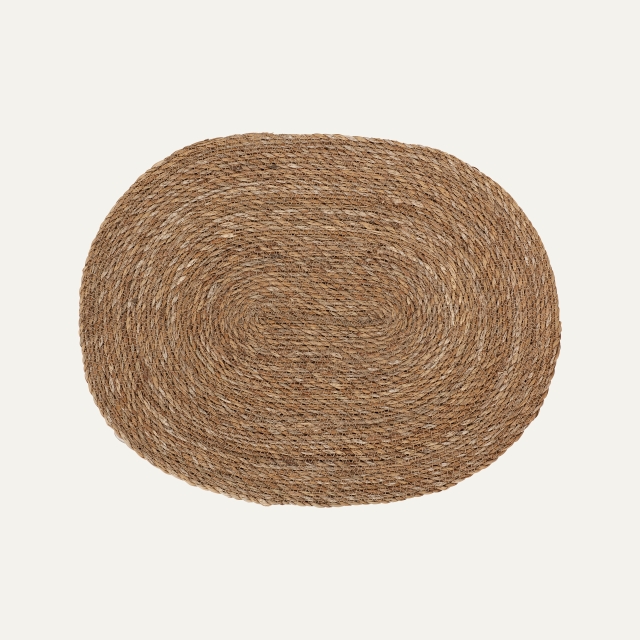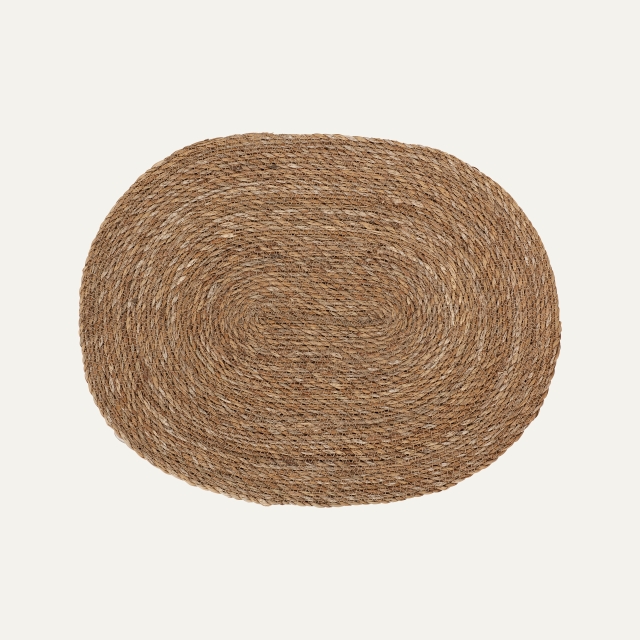 Item no.: 48244
Placemat Emil natural oval
Oval placemat Emil, made of seagrass
Handmade reversible placemat made of seagrass
Find shop
Would you like to sell our products? Become a retailer
Seaweed is a fast-growing material and is the collective name for a type of flowering plant that lives in water and often grows on the shoreline and along river banks.
Shake or wipe with a damp cloth. Carefully remove any stains with a dish brush.
Seaweed is a natural and fast-growing material that has been used for braided products since ancient times. It is sustainable for both the home and nature.